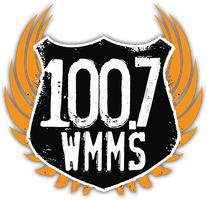 Cleveland's Rock Station
WMMS is THE station for men in Cleveland! You want entertaining talk? WMMS is the home of Rover's Morning Glory and The Alan Cox Show! You want rock music? WMMS is Cleveland's Rock Station! Oh you want sports too? WMMS is the FM home of the Cleveland Indians AND the Cleveland Cavaliers!
Start your day with the nationally syndicated juggernaut Rover's Morning Glory! Whether broadcasting from their state of the art RMG-TV studio here at WMMS, or coming to you live around the country from their tour bus Rolling Glory 1, RMG delivers a unique mix of topics ranging from current events, court cases, politicians, bands, celebrities, actors and comedians.
On the ride home it's the Alan Cox Show! Jump inside the unique mind of Alan Cox as he gives you his satirical take on the world that is equal parts assembled deliberation and stream of consciousness. Alan goes where the funny is and delivers a show that is cynical, smart and always entertaining. Just imagine NPR on acid!
With a mix of talk, rock, and sports, WMMS has evolved into one of the most unique radio stations in the country celebrating 50 years in 2018.
Call Letters: WMMS
Format: ROCKACTIVE
Dial Position : 100.7 FM
Brand: 100.7 WMMS
Target Listener: M 25-54